Wild Ones @ SECCA is a 4-part lectures series on conservation highlighting the need for aggressive efforts by all of us to restore, preserve, and conserve our Mother Earth. Each lecture focuses on an important aspect of this vital work and while each one stands alone in content, more will be gained by attending all four.
The first lecture by Botanist Dr. Kenneth Bridle on February 16, 2023 talks about the importance of our natural treasures. Bridle emphatically states that now is time for us to show our appreciation of our planet and stop taking it for granted. We need to give Mother Nature help by providing an opportunity for little creatures to do what they do.
Sociologist Dennis Burnett on March 16, 2023 will discuss the importance of protecting and attracting pollinators, including bees, butterflies, birds, bats, and many different types of insects are a critical component of our ecosystems. They can't survive if we kill all their habitats.
Dr. Douglas Tallamy on April 20th discusses the need to create landscapes that enhance local ecosystems rather than degrade them. We must 1) remove invasive plants on our property and 2) add native plant communities that sustain food webs, sequester carbon, maintain diverse native bee communities, and manage our watersheds. If we do this in half of the area now taken up by lawns, we can create Homegrown National Parks and create a network of viable habitats throughout the U.S. that will provide vital corridors connecting the few natural areas that remain.
On May 18th, landscape architect Preston Montague will share his knowledge of landscaping to sustain birds, butterflies, and wildlife. For Montague, landscape architecture is a form of healthcare. His ecological approach to landscape design encourages stronger relationships between people and the natural world for the purpose of improving public and environmental health.
These lectures urge all of us to take action. This approach to conservation empowers everyone to play a significant role in the future of the natural world. It is also enormously restorative for those who take action.One yard at the time, it is up to us to make our planet a better place. We hope you can join us!
This is the link to each lecture:
Dr. Kenneth A. Bridle: https://secca.org/calendar-detail.php?EventOccId=800480682
Dennis Burnette: https://secca.org/calendar-detail.php?EventOccId=670722032
Dr. Douglas Tallamy: https://secca.org/calendar-detail.php?EventOccId=975757361
Preston Montague: https://secca.org/calendar-detail.php?EventOccId=875026785
MARK YOUR CALENDAR: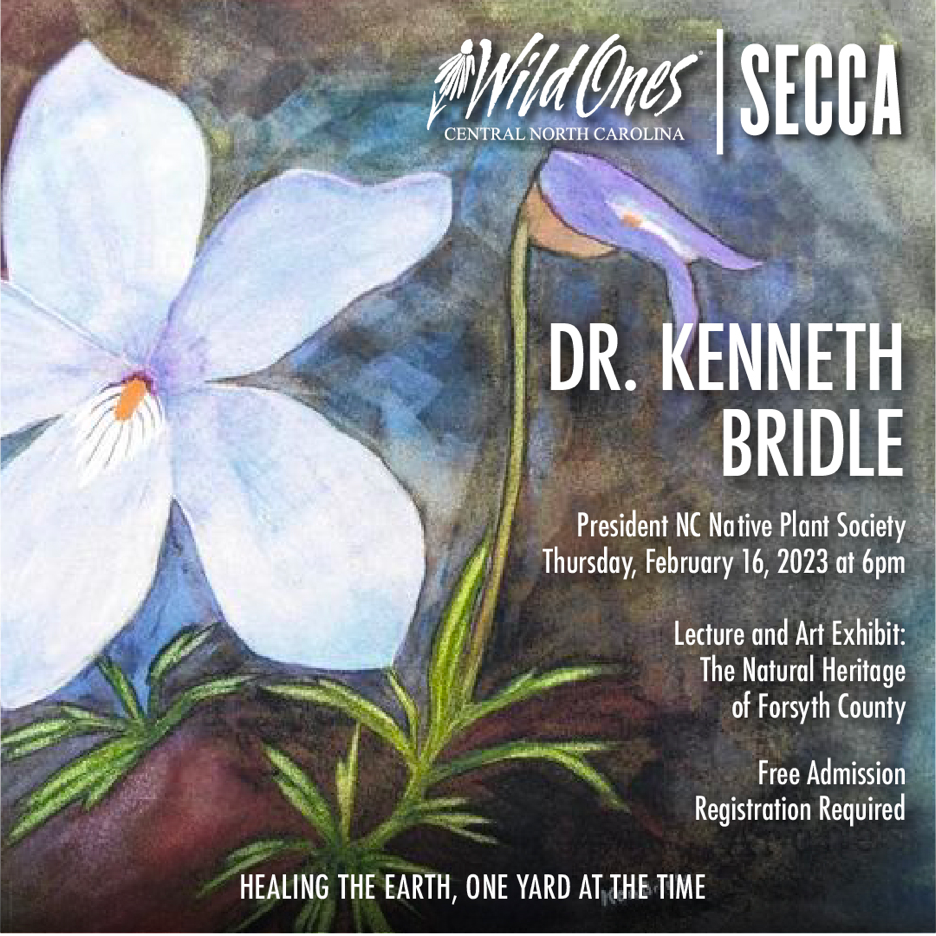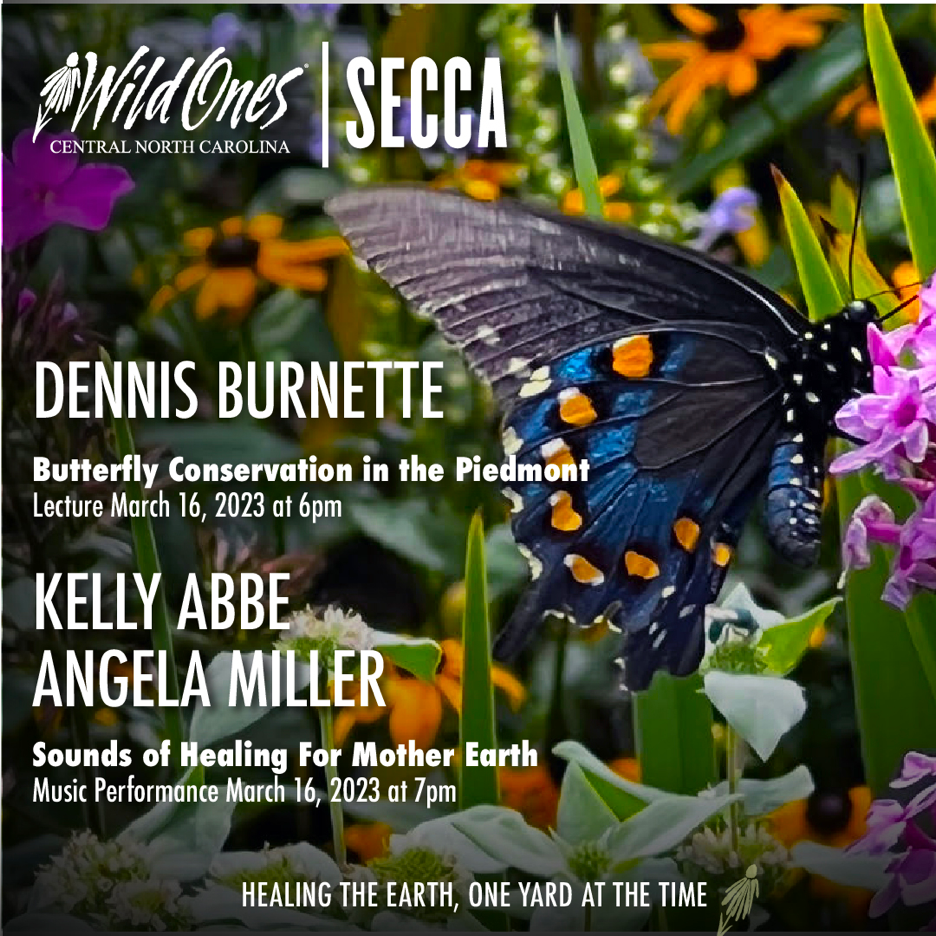 https://www.eventbrite.com/e/nature-walk-with-conservationists-ken-bridle-and-doug-tallamy-tickets-509609936037?aff=ebdssbdestsearch