Our Sanctuary at the Miracle Ground Farm is shaping up nicely! It is nice, calm and relaxing for a great cause: Saving the Planet, One Yard at The Time. Join us!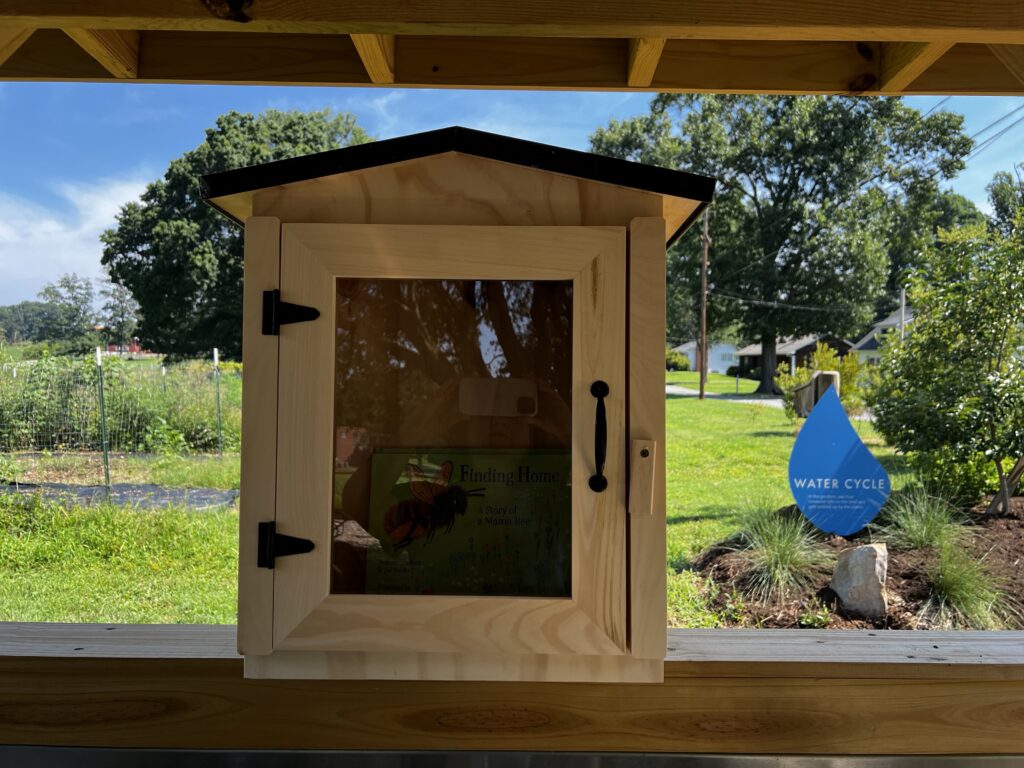 The Little Free Library is now registered and in place. Read, relax, practice mindfulness in the beautiful pollinator garden looking at the native plants. The figs are delicious and the magnolia smells great. There is fresh water.
Please we ask that you don't remove the books as we are still working on our selection. The seeds are yours to take. Enjoy!
This is the list of our books:
David Attenborough. A Life on Our Planet. My Witness Statement and A Vision for the Future. Grand Central Publishing, 2020.
Fred Bahnson, Soil and Sacrament. Simon and Shuster, 2013.
Wendell Berry. The Art of the Common Place. Counterpoint, 2002.
Pema Chondron, Welcoming the Unwelcome – Wholehearted Living in a Brokenhearted World. Shambhala Books, 2021. Also available as an online course with Sounds True.
His Holiness the Dalai Lama and Franz Alt. Our Only Home. A Climate Appeal to the World. Hanover Square Press, 2020.
Masaru Emoto. The Healing Powers of Water. Hay House Incorporated, 2004.
Thich Nhat Hahn. Love Letter to the Earth. Parallax Press 2013.
Thich Nhat Hanh. The Art of Living. Harper One 2017.
Paul Hawken, Regeneration, Ending the Climate Crisis in One Generation, Pinguin Books, 2021.
Robin Wall Kimmerer, Braiding Sweat Grass, Milkweed Editions 2013.
Nataly Kogan, The Awesome Human Project, Sounds True, 2022.
Richard Louv, The Last Child in the Woods. Algonquin Books, 2005.
Richard Rohr, Eager to Love. The Alternative Way of St. Francis of Assisi. Franciscan Media, 2014.
Suzanne Simard. Finding the Mother Tree, Discovering the Wisdom of the Forest. Knopf Borzoi Books, 2021.
Vandana Shiva. Who really Feeds the World. North Atlantic Books, 2016.
Douglas Tallamy Nature's Best Hope. Timper Press 2019.
Richard Power. The Overstory – A Novel. W. W. Norton & Company, 2018.
Gary Zukav. The Seat of the Soul. Simon and Schuster, 2014.