A very sincere expression of gratitude to Dr. John La Puma for kindly giving us permission to use this modified version of Plant with a Doc.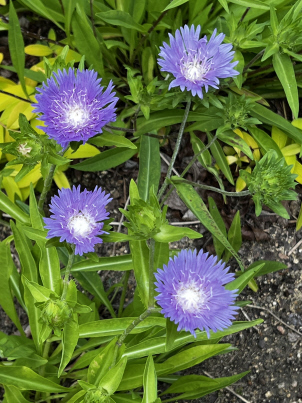 The Resilient Wildflower is a wellness and empowerment project focused on nature, native plants and wildflowers as tools of enchantment. Our goal is to foster well-being, increase mindful awareness, and facilitate belonging to a caring and kind community. Our beautiful native plants and flowers teach us about the web of life, ecosystem resilience and the importance of interconnectedness.
The program starts with seeds of native plants.
Members obtain the seeds for free from the Wild Ones Central North Carolina office on Reynolda Road in Winston-Salem or from the Miracle Grounds farm. Seeds will be available starting June 25, 2022. Members have choices on plants (some edibles, some flowers, color, smell). They are given instructions on how to grow the seeds. These seeds are selected according to some specific criteria as part of a landscape design with a theme of Healing Gardens and the Web of Life.
At the end of 3 months, we will celebrate by planting our plants in the garden at the Miracle Grounds Farm at the Children's Home in Winston-Salem, with a Planting Celebration Day and potluck October 1st, 2022. Miracle Grounds of the Resilient Wildflower Celebration Day.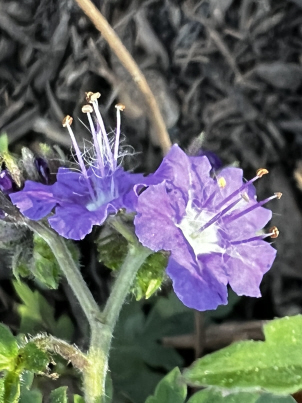 A free weekly yoga class will be held at The Miracle Grounds Farm on Saturdays from 8:30-9:30 am from July 9th throughout August 27th. A video recording will be posted on the Resilient Wildflower, a private Facebook group.
Duration of the project: 3 months from July 1st to September 30, 2022.
This project can be repeated every 3 months for the 4 seasons, if there is interest. You may join at any point in time. If you have not been able to join from the beginning, we can give you a plant at an equivalent stage of growth as the rest of the group. This also applies if your plant dies and you want to continue with the project. We want this to be a fun project, inclusive with no one left behind. It is about resilience at the end of the day.
JOIN US by emailing [email protected]!